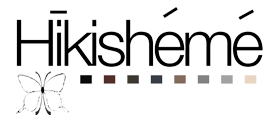 About
Hīkishémé | (Hi-Kish-M-A)

Welcome to Hīkishémé, my name is Kristine and I am an artist living in California and part of the year in Bend, Oregon. My mediums for the past 15 years have been photography and video where I have created art and commercial work in conjunction with other artists and on my own. In 2018, I added an apothecary to my studio and slowly moved into brewing apothecary lotions, potions and perfumes. It was a natural progression in my art that formed out of my love of gardening and my growing awareness of the benefits of herbs & scents in relation to wellness.
Wellness is the why behind Hīkishémé. A home brewed apothecary for the skin specializing in hydration and natural scents. I aim to inspire health, soft skin and scent memories for my customers. For example, when customers first sample the products, I encourage them to shut their eyes, take a deep breath in and out and then try the scent. I believe that the first moment you try a scent you create a memory and this has a direct effect on our mental wellness.
If you want to take a look at how Hīkishémé has grown into a butterfly, follow on Instagram. You are welcome anytime. @Hikisheme
Apothecary Products: Facial Toner/Body Mist | Skin Hydration lotion | Natural Perfumes | Herb Bouquets | Hydration Gift Boxes
I brew the products in California & Bend, Oregon.
Studio | 310-429-2184