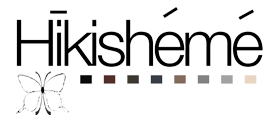 Back to Shop
Hīkishémé Haven™ Deux
$

90.00
A package full of hydration and refuge for your skin. Gift box includes: a hydration lotion of your choice, a hydration toner of your choice, an assorted herb bouquet, a fan brush to apply lotion, a wooden chopstick to mix lotion (after heat is applied) and a vintage 1970's glass to hold your tools.
Heat up our lotion in your flame of choice, mix lotion with our wooden twisted chopstick, lightly dip our 'mini broom stick' in the lotion, then slowly apply to skin. Take a deep breath and smile. Store your tools in this 1970's vintage glass.
Vintage Haven glassware may change according to supplies. We promise a plethora of vintage finds to choose.